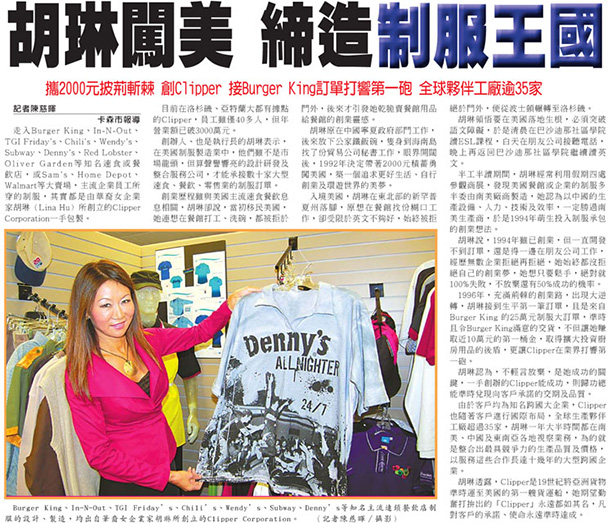 World Journal Profiles Clipper Founder & CEO, Lina Hu and Clipper Corporation
World Journal, a prominent Chinese news entity, profiles Lina Hu and Clipper in their October Issue.
The article illustrates Lina's journey from her humble beginnings in America to the first Burger King purchase order. Lina credits hard work and determination to fulfilling her dreams. Her entreprenurial spirit can be best described by Hu herself, "If you try, you have a 50% chance to succeed and a 50% chance to fail. If you do not try, you fail 100%. Do not give up on your 50% chance of success."